How to write the Perfect Instagram BIO
Nowadays, your Instagram bio is one of the most important parts of your Instagram. If you want to use Instagram for your business and attract your ideal customer, without a killer Bio, you will be able to take all the benefits of Instagram.
Today I will show you how to write a killer Instagram bio, with all the necessary steps and examples to help your Instagram account stands out.
Explain what you do, what your business is about
For the perfect Instagram Bio, you have to explain what you do in a few sentences or bullet points. The idea is that you target your ideal customer, so any new visitor that stumbles upon your Instagram account will understand exactly what you do as a business. They will more likely tap the follow button is the like what they see.
How can you help or inspire your community? That's exactly the message you have to put on your Bio, remember is about them!
How much space do you have? Well, 150 characters. Speak directly to your target audience, add your personality, and stand out from your competitors. 
Check the bio of Serena Goldenbaum, she is an international Makeup artist from Germany. She is a makeup artist and hairstylist, and her bio describes exactly what she does.
If is just a few lines or a bulleted list, think how you can take advantage of the 150 characters in your Instagram bio, to write a killer bio that will attract the right potential customer and will grow your community
To make your Instagram bio more attractive you can even use emojis, to stand out and add personality to your profile.
Use the keywords that define your business
I will never be tired to say use the keywords that define your business… Where? Everywhere… your link, your Facebook fan page, LinkedIn, and of course Instagram.
Do you know that the user name and the Name field can be different? That's right! So, let's take that to our advantage and use your name field to share the keywords that define your business. With the Instagram keyword search tool, people will be able to find you by writing exactly what your business is about. Think about SEO Instagram optimization. Use target keywords instead of repeating your name, to become more exposed to new followers.
Make a list of the keywords that define better what you do, and think about how your ideal potential customer would search for your services on Instagram. Remember, think about what your visitors are looking for, and how you can help them, don't forget you have just a few seconds to catch them, and the only way is with a great Instagram bio.
Share your brand hashtag
Create your company hashtag and add it to your bio. You want to engage and inspire your community; well, a company hashtag is a great way to inspire your community and a great way to spotlight your community post.
You can even share your audience's post (where your company hashtag is) on your stories with a tag.
Company Link
Don't forget to add your link to your Instagram bio. You want to drive traffic to your website and you just get one link on Instagram. But there are many free solutions to add multiple links on your bio lite linktr.ee. With this great tool, you can add unlimited links in your bio, which means you can add all the links of your services or products. Take advantage of this tool.
Call-To-Action 
By adding a CTA on your Instagram bio, you can drive even more traffic to your link! And it can be a great asset to your bio. You can write Free tips, Free Guides, Free samples. Like this, you will catch the attention of your potential customer.
Contact Information
Make it easier for your potential customers. By adding your contact information on your bio it will be easier for your customer to contact you and find your location.
By switching to Instagram business, it will be easier to add more buttons to your Instagram and even your shop where you can tag your products. After you switch to the Instagram business you can add your email button, phone number, and physical address to your profile, and you can even add your business category. Therefore, will be easier for your potential customers to know everything they need to know in a few seconds.
Profile Picture
One of the most important steps in this post. If you're using Instagram for your business it is important to consider using your logo as a profile picture, like Ikea, Mac Cosmetics, and Pixi Beauty.
But if you are an entrepreneur, it is important that you use your picture as a profile picture. In this case, you want to sell yourself on Instagram, therefore your followers need to know who is behind. You can even add a circle to your Instagram profile picture to stand out from your competitors.
Also don't forget the highlights of Instagram where you can summarize, your services, free tips, customer reviews, and much more. They are perfect to share valuable information about you and your company. Important is to add a highlight cover that matches your brand!
Conclusion
Your Instagram account is a great way to connect and reach potential customers. You can attract your ideal customer by sharing valuable content on your Instagram but without a great Bio, your potentials customer will not understand exactly what you do, what your services and products are, and where to locate. Now is the perfect time and moment to give an update to your Instagram bio to give a great first impression to new followers!
You might also like: All you need to know about Facebook Ads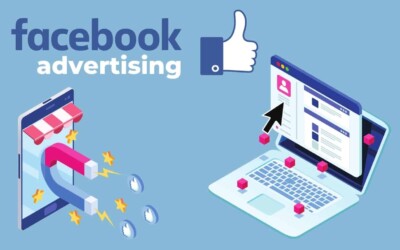 All you need to know about Facebook ads. A simple guide on how to set up your first campaign, and all the necessary steps to have success…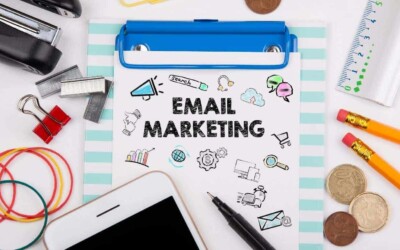 Why is important to create email lists? Email marketing helps you connect together with your audience to market your brand and increase sales.