Transform Instagram in 30 days
It's not easy to use Instagram for business, but the benefits of connecting with your followers and establishing an engaged community make it worthwhile. Businesses all across the world are using Instagram to achieve proven results, from huge brands to local mom-and-pop shops.
Whether you've been using Instagram for business for a while or you just started, our 32-page Revolutionize your Instagram in 30 days Guide is sure to teach you something new. We go through everything from how to write a captivating Instagram bio to how to define your business, your audience, and how to create Instagram content to develop an engaged audience!
The Guide
This guide is designed for businesses trying to generate leads, boost sales, or simply spread awareness, Instagram can be for your business a very effective tool. Changes will happen when we apply what we learn. Transform your account in 30 days and learn while you design your strategy and also generate content.
What you will find in this guide
In this guide, you will learn to transform your Instagram and build your community.
You will learn everything about Instagram. Its new trends and uses. The importance of knowing how to reveal your value, to avoid selling by generating rejection. It will also help you to have a clear and simple strategy to apply, which gives you a constant course of action, so that you can connect more with your audience, be it a company, person, entrepreneurship, non-profit organization, or creative collective. This course is for anyone who wants to understand how to connect, create content, and build a solid strategy.
Do you think you should elevate your strategy? We are here to teach you and do it with you.
What will you learn?
Strategy: What do you need to communicate, connect, create and convert?
How to define your audience
How to define your message
Learn to connect in a real way, to get real results
How to increase the reach of your messages? I want to reach more people!
How to communicate your services or products without alienating your followers? Don't scare them away!
Everything you need to know so that your account can help you produce
There are no more excuses, with this guide you get everything you need to develop your Instagram strategy from scratch, define your audience, define your message and generate content for 30 days to transform and revolutionize your Instagram.
All you need to know about brand personality, and how can you communicate with your ideal client and project your values…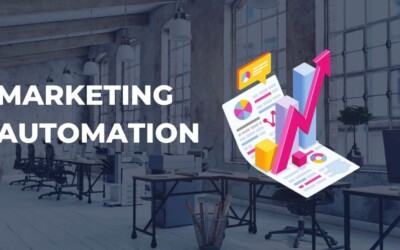 All you need to know about marketing automation. marketing automation starts from the moment we attract traffic until we generate the desired conversions…